Biennale 2008 – Sydney Opera House
"Forest of Lines" - an installation by Pierre Huyghe.
Biennale of Sydney 2008 - Sydney Opera House, Concert Hall.
Rent-A-Garden was the only Sydney based company that was able to call upon its own resources and industry contacts to supply over 800 plants for this ambitious artistic project.
Photos courtesy of the Biennale of Sydney 2008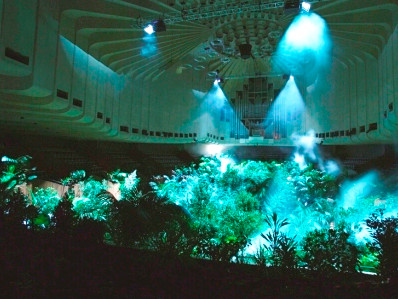 The plants were primarily Australian natives, including Ficus, Strelitzia, Lomandra and Liili Pilli species.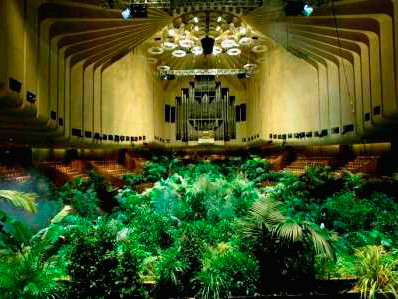 The delivery, undertaken overnight, required 15 truckloads of plants and a large team of men. They were then removed just 2 days later.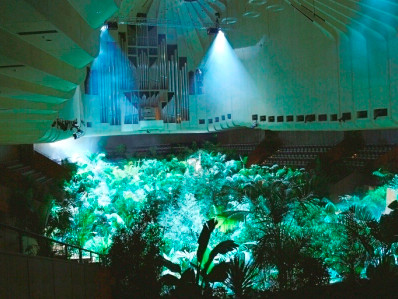 Click here to go to the Biennale of Sydney website for more details about this amazing artist and his installation.