Enchanted Hedges Maze – Castle Towers
Rent-A-Garden was contacted by Reg Prom to supply and position approx. 80x 2mH Conifer hedges and 2.5mH Spartan uprights to form an enchanted maze. This was for a school holiday promotion at Castle Towers shopping centre, Sydney. The 10x8m maze took 3 truckloads of plants and 7 men to create it.
It was a great hit with the children, who were welcomed by Alice in Wonderland characters and then challenged to find Teddy icons hidden amongst the foliage & giant toadstools.
"Feedback from our retailers, centre management staff and customers has all been extremely positive. Thank you very much for your hard work in the installation and making it a real experience for kids these school holidays" - Stephanie Parker, Assistant Manager at Castle Hill Towers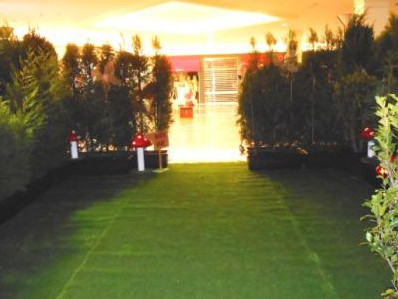 Early setup stage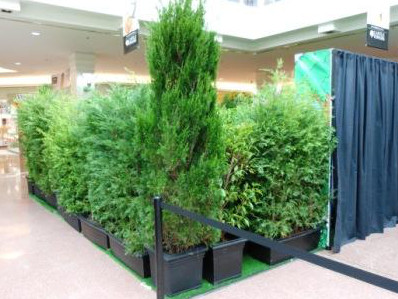 Spartan upright forms a corner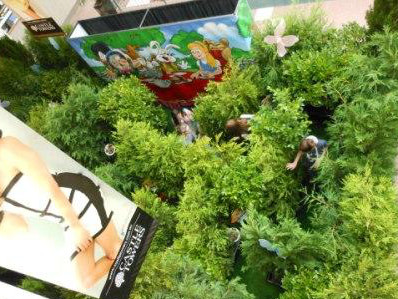 Overhead view to kids inside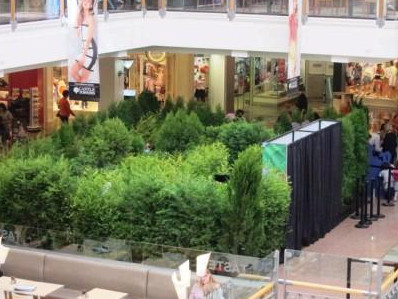 A forest in the urban jungle!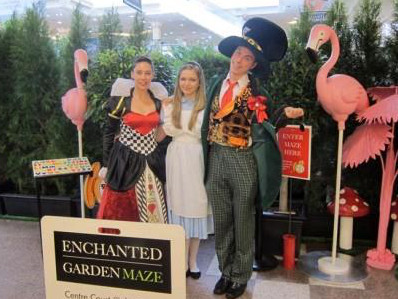 Alice in Wonderland characters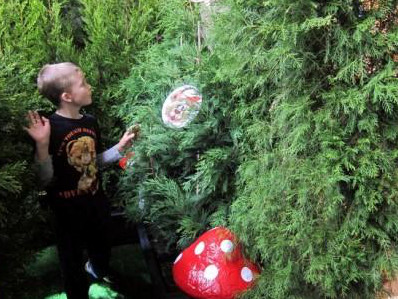 Lost?